Smart-T in service with fashion (Inlegmash 2020, Stand FB030)
Smart-T (an Inlegmash 2020 exhibitor, Stand FB030) has installed an innovative Mimaki Tx300P-1800 printer at the production facility of acclaimed Russian designer, author of unique overcoats and dresses Natalia Dushegreya in furtherance of the trend introducing digital technologies in the textile sector.
The Dushegreya brand won recognition in the domestic market in 2015. It rapidly became popular and won well deserved commendation of fashion industry colleagues thanks to unusual silhouette and colour solutions, quality, and attention to customers. Nowadays, Dushegreya is an active participant in industry exhibitions, fashion shows, and various thematic festivals. Brand products are sold by many stores across the country; it is invariably popular with fashionable women of all ages.
A modern sublimation complex comprising a Mimaki JV300 large format printer and a TitanJet RTX3 calender heat press has been installed at the Dushegreya enterprise to manufacture author's collections that feature a great variety of jackets, raincoats, coats and vests.
The company is using new equipment to make quality products from polyester fabrics, which are widely utilized in the manufacture of outerwear. Digital technology ensured rapid production of pilot samples of materials and mass consumer goods.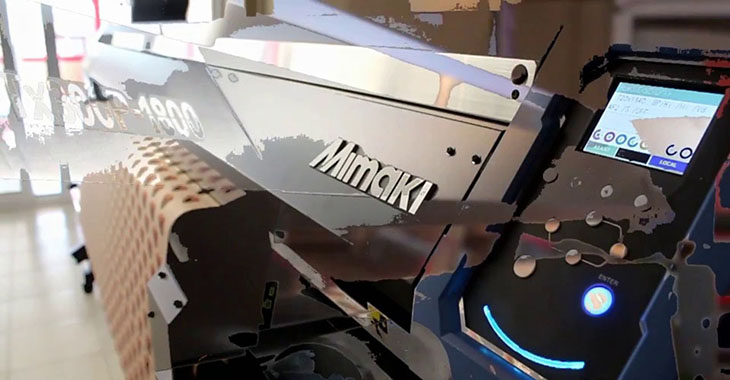 New fashion trends are particularly relevant today, and Dushegreya, which makes beautiful and original clothes, is definitely in their vanguard. Natalia Dushegreya has once again chosen a Mimaki printer capable of direct printing on cotton and linen fabrics prepared for fashion designs.
The Mimaki Tx300P-1800 printer uses environmentally friendly pigment ink to make safe and comfortable clothes. The ink enables the company to make products with excellent consumer qualities, which are highly resistant to fading and washing-out. The precision printing system of the printer and the broad colour palette make it possible to reproduce ornaments, patterns and textile drawings on fabrics in fantastic colors and with the finest details. The printer is equipped with an innovative textile web feeding/reeling system, which guarantees stable movement of the fabric and its optimal tension for high print accuracy without distortion and image displacement. This equipment has all the functions necessary to maintain continuous high quality printing and reduce operational costs. This kind of investment has a high return rate.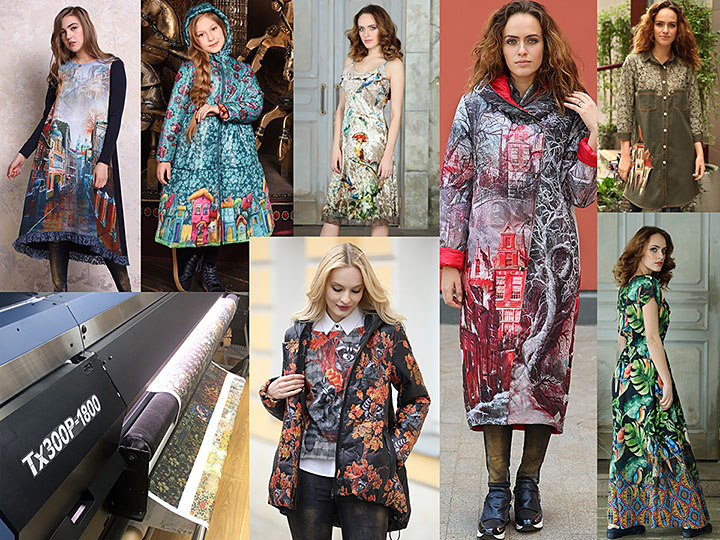 The Mimaki Tx300P-1800 textile printer has a high potential which means Natalia Dushegreya can put her most creative ideas into life and make the most incredible designs, while Smart-T specialists are doing their best to ensure consumer satisfaction and give the talented designer an additional source of inspiration.
---
For more information about the exhibited equipment, its technical characteristics, and additional functions, please visit the Inlegmash exhibition, Stand FB030, Forum Pavilion, Expocentre Fairgrounds, Moscow on March 17-20, 2020.
---