Innovative technology of automated on-demand textile manufacturing: from order to shipment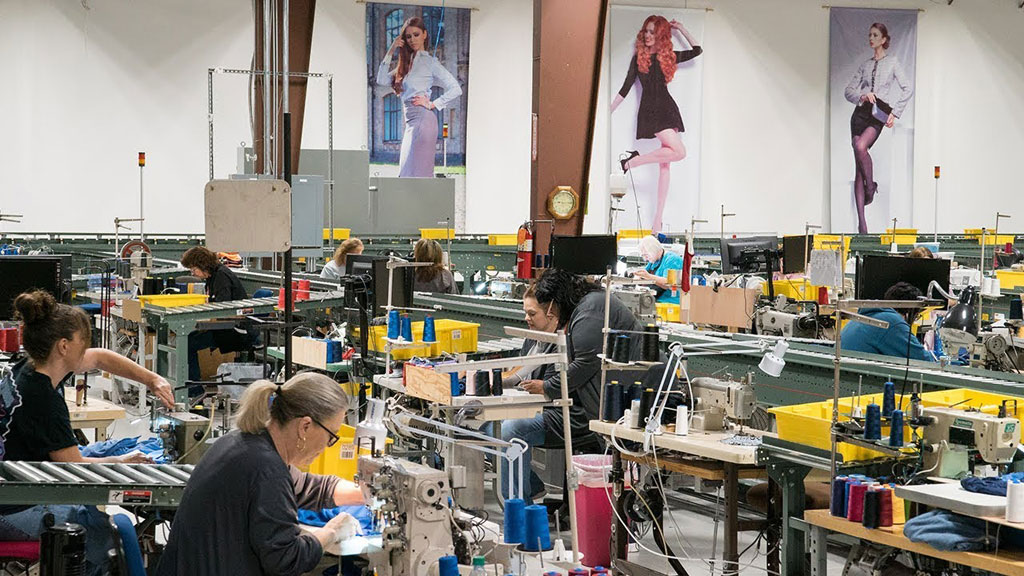 OnPoint Manufacturing specialising on customised clothing production has elaborated advanced manufacturing and distribution solutions for the clothing industry. Its factory model integrates and automates practically every aspect of the production process, from order to shipment to the client. Integrated components controlled by complex software allow OnPoint to make millions of unique, customised SKU by lowering stock costs and optimising supply chains. OnPoint has created a nearly 3D system for replacing the Ford lineal conveyor line, which became too inflexible for its needs.
By using the On Demand manufacturing concept of the OnPoint factory, retailers and trade houses add value to their services and increase the volume of sales, as they supply what clients actually want. OPM advantages feature:
any size of shipment;
any size;
any variation;
absence of warehouse stock;
direct shipment to client;
onPoint manufacturing.
As a rule, shipments are sent to clients within 72 hours. OnPoint views AOD clothes is the future of the fashion industry.
Partnership with OnPoint allows brands and trademarks to save money, which they can invest in the design and marketing of their products. "By working together, we can sell more of our products across the world, any time, any place, and in any quantity," the company said.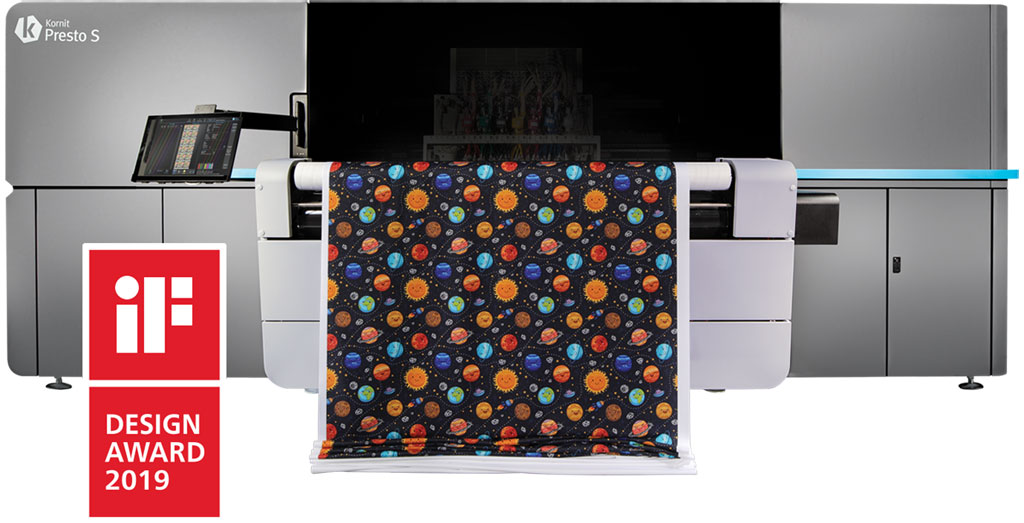 The installation of a new cutting plotter, Z1, for automated cutting of monolayer materials, which is controlled by Gerber Technology software, in September 2019, became the next step in strategic partnership between companies, which was first declared in late 2018 when Gerber commissioned its FashionTech 1.0 platform.
Gerber solutions give unique advantages of on-demand digital printing: AccuMark software offers a comprehensive design solution, and PrintSync allows continuous processing from printing to cutting
"Our manufacturing systems combined with OnPoint's automated packing and delivery systems will be the model of production efficiency in the growing market of on-demand fashion," the Gerber Technology administration said in a statement regarding cooperation prospects.
The use of Gerber software and technologies will further reduce costs, considering the ease of data transfer from one production stage to another. In the end, the entire process ranging from design to end product will be facilitated, the period of order fulfillment will be reduced, and costs, mistakes, and losses will be cut.
In November 2019, OnPoint Manufacturing also announced its partnership with Kornit Digital, which gives a potential possibility to broaden production facilities. The partnership envisages equipment of the OnPoint manufacturing facilities with the Kornit Presto printer, which is the next step towards full optimisation of the end-to-end on-demand manufacturing process.
Kornit Presto is the best available solution for direct fabric printing. Its amazing speed combined with fully-dry printing process, which does not require any water, makes Presto an efficient and eco-friendly solution.
By using the patented Kornit one-step printing and fixation-on-the-fly process and NeoPigment Robusto ink (declared product of the year by SGIA in 2019), Presto presents itself as the most efficient and eco-friendly solution for pigment-based digital printing. Presto can minimise their time and labour effort and use the same system for printing on a broad range of fabrics.
Thanks to Kornit Presto integration, OnPoint can reach the next level of integrated on-demand manufacturing.
---