Digital textile comes to Skolkovo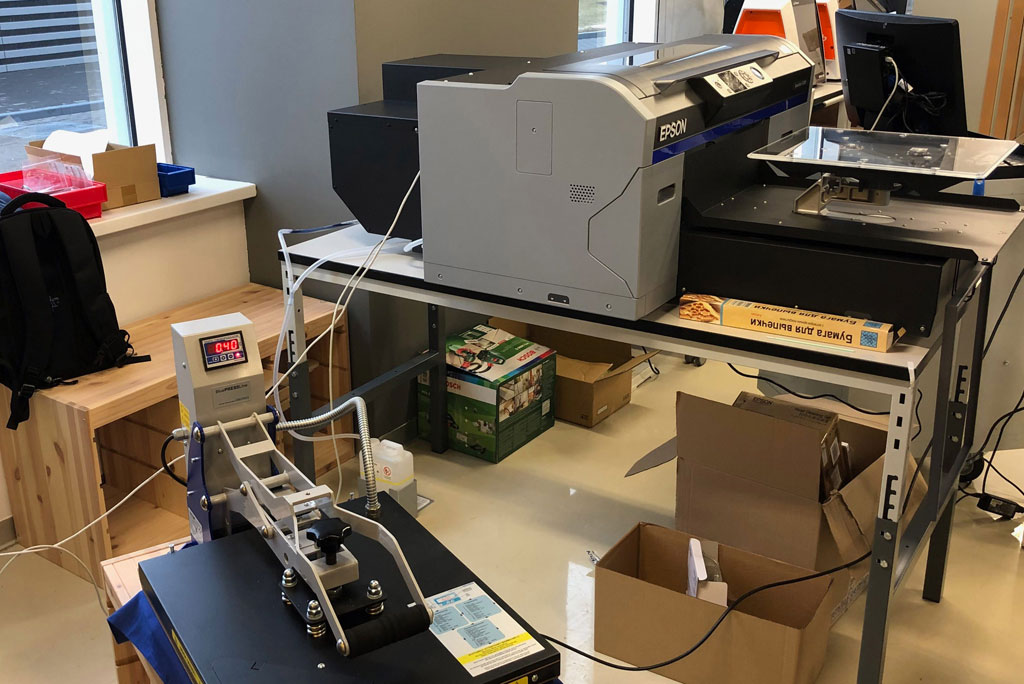 Engineers of the Textile&Technology company have started up a production complex based on the Epson SureColor F2100 direct textile printer in the Skolkovo Innovation Center. The equipment provided by Textile&Technology naturally blended into the center's concept: it features state-of-the-art textile printing technologies and allows for accomplishing innovative projects. Symbolically, the logo of the International Contest of Children's Engineering Teams was the first product made by use of the new printer.
Skolkovo is known as the center of competences in the design and development of innovative eco-systems, and its practices are in demand all over the country, which is creating new elements of the innovation infrastructure. The interest in the innovative digital textile industry is not accidental, considering the ongoing research aimed at the industry's modernization and rejuvenation.
The Skolkovo Foundation is a non-profit organization tasked with developing an eco-system favorable for business and doing research in the fields of energy efficiency, energy saving, nuclear, space, biomedical, and strategic computer technologies, and software. The Foundation manages the Skolkovo Innovation Center.
---