The list of core organisations was approved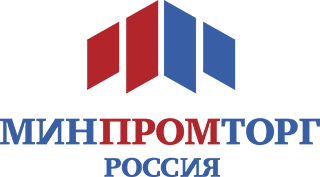 On April 17, based on the results of the meeting of the Government Commission for Increase of Sustainability of the Russian Economy Development, the list of system-forming organisations was approved.
The list included 246 organisations of the Russian Ministry of Industry and Trade competencies, selected for 15 different industries:
Garment industry.
Automobile industry.
Aviation industry.
Radio-electronic industry.
Machine tool engineering.
Oil and gas engineering.
Shipping industry.
Power engineering, electrical engineering and cable industry.
Heavy engineering.
Timber industry.
Chemical industry.
Railway engineering.
Industry of socially important goods.
Conventional arms industry.
Ammunition and special chemistry industry.
These industries will be complemented by new enterprises that meet the established criteria.
Also, this week a list of core organisations in the following industries will be approved:
Pharmaceutical Industry.
Medicine industry.
Metallurgy industry.
Agricultural engineering.
Specialized engineering.
Mechanical Engineering for Food and Processing Industry.
Industry of building materials (products) and building structures.
Manufacture of folk arts and crafts.
Wholesale and retail trade.
Furniture Industry.
On the basis of the State Information System of Industry (SISI) a mechanism for monitoring the status of all organisations on the list has been implemented. The mechanism will make it possible to identify emerging critical situations and timely respond to them.
In addition we inform about the list of organisations on Garment Industry.
Criteria for Garment Industry:
Revenue - at least 2,000 million rubles;
Staff - not less than 200 people.
List of enterprises:
Volga Tannery AO, TIN:6913015706
Cotton combine OAO "Shuyskie Sitsy", TIN:3706008060
Gexa - Nonwovens OOO, TIN:7714132189
«Parizhskaya kommuna» ZAO MOF, TIN:7705032967
Faradei Company AO, TIN:7728135260
Unichel shoe company ÀÎ, TIN:7448008453
Vostok-Servis-Spetskomplekt AO, TIN:7722202993
Promkomplektatsiya ÎÎÎ, TIN:7721624833
BTC GROUP ÀÎ, TIN:7816043890
Class NPP AO, TIN:7724032017
Egorevsk-obuv ÀÎ, TIN:5011017647
KHROM AO, TIN:7601001724
TDL Textile OOO, TIN:3730010504
Bosco Manufacturing ÎÎÎ, TIN:4027131618
TVOE ÎÎÎ, TIN:7706741162
Kamyshin Textile ÎÎÎ, TIN:3436017030
Avangard ÎÎÎ, TIN:7826741774
Sharm Factory OOO, TIN:6730061529
Komitex ÀÎ, TIN:1101300281
Energocontract AO, TIN:7703268269
Obuv Rossii ÎÎÎ, TIN:5407249872
Tchaikovsky Textile OOO, TIN:5920015180
"PNK named after Kirov S.M." ÀÎ, TIN:7825666563
DM Textile OAO, TIN:6145004835
TD GUM ÀÎ, TIN:7710035963
The list of organisations can be found at the following link: minpromtorg.gov.ru
---