Shuyskie Sitsy Company has started import substitution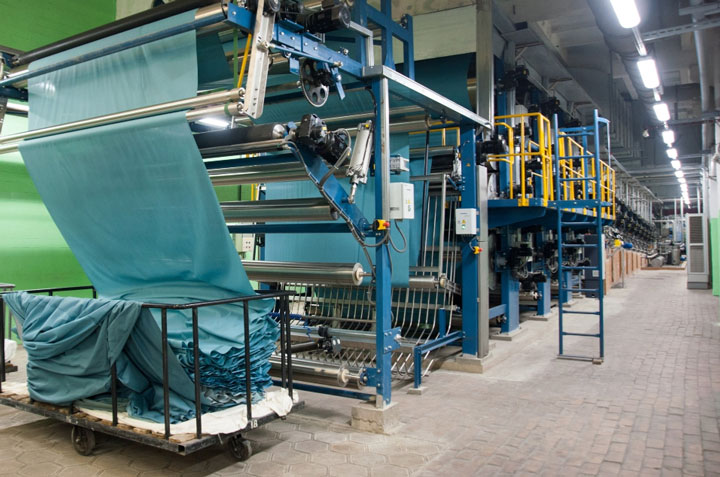 A year ago, in June 2019, a new production site was opened at Shuyskie Sitsy OAO as part of a large-scale investment project worth 2.2 billion rubles. The project was supported by the Ivanovo Region Government, the Ministry of Industry and Trade, the Industrial Development Fund and the Chamber of Commerce and Industry.
New weaving and slitting workshops were put into operation at the Furmanov spinning and weaving factory, which is a part of the concern. The event was a celebration of the industry, as the production of wide high-quality fabrics from cotton significantly increases the possibility of import substitution of Russian light industry. And as a celebration for the city - new workshops provided 100 jobs, which is very important for the social stability of a small district town.
Last autumn, at the second stage of the investment project implementation, in the workshops of the finishing plant in Shuya, unique dyeing equipment from the leading European manufacturers was put into operation. It allows natural, synthetic and artificial fabrics up to 240 cm wide to obtain variable color range - from tender pastel to bright saturated tones. New pile and bleach lines, final finishing line have been introduced. Automatic dosing of all chemical solutions and sensors for dyeing parameters control, three types of dye fixation, enhanced washing and neutralization of chemical residues - these and other possibilities of finishing lines allow to produce fabrics not inferior to foreign analogues in quality and superior to them.
Large Russian and international companies immediately appreciated the new possibilities of Russian textiles. Many enterprises, which previously purchased fabrics in China, Turkey, Pakistan, switch to satin and stripe satin made by Shuyskie Sitsy. The fabric of the Russian manufacturer, according to their reviews, is distinguished by the quality of dyeing, shine, wear resistance, an important component of which became anti-pilling treatment (the fabric is not "rolled").
In spite of partial reorientation of production on release of medical products of the first necessity - isolating suits for work in "red zones" - the enterprise did not stop for a day planned work on new collections of bed-clothes from wide (up to 240 cm) satin. After all, the Russian consumer had been waiting for this for a long time! Back in May, before the lifting of restrictions on offline retail trade, the collection of "Sleep-Atelier" appeared on the market-places "Wildberries" and "Beru!". Soon on sale - one more collection made of stripe-satin.
Implementation of the investment project for production and finishing of wide fabrics added 8.8 million running meters of fabric capacity to Shuyskie Sitsy per year. This is a many kilometer step of the Russian light industry towards import substitution.
Source: www.lp-magazine.ru
---