Chance for a serious business

ALLCOMP POLSKA is the Polish company producing and implementing UNICUT automatic cutting solutions. Since 1997 became experienced partner in supplying cutting equipment, spreading machines and cutting tables. All around the world, companies in the apparel and upholstery industry are making profits using UNICUT multifunctional automatic cutters for textiles - Allcomp Polska successfully led over a lot of installations in Europe, Asia and South America. Now the Polish company is looking for a DISTRIBIUTOR for a Russian and neighbours markets.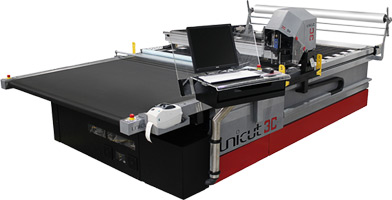 On INLEGMASH in Moscow Allcomp Polska will show its key product, cutter UNICUT 3C50. It's a multifunctional automatic cutting machine, which was created in cooperation with best specialists in field of automation. Cutter UNICUT 3C50 is a solution which allows precise cutting of multi-layer markers, up to 5 cm after vacuum, single or low-ply markers and high-speed cutting of wadding fabrics! It can work in three modes and can replace the older, less functional solutions.
---