Major manufacturer of textile equipment Rolltex will participate in Inlegmash 2017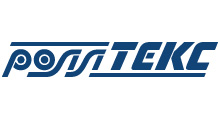 Rolltex, the Inlegmash regular exhibitor, confirmed its participation in the trade show in 2017.

Today Rolltex is a leading manufacturer of measuring and doubling machines, measuring and inspecting equipment and winding machinery for different materials in Russia, the CIS, and the Baltics.

Rolltex equipment meets the requirements of Russian and European quality standards. It is the result of continuous technological development since 1999. The company range contains more than 180 items.

Rolltex is a well-known engineering brand. Rolltex means innovation, reliability, competence, high quality, flexibility and dynamic development.
---