Large clothing and footwear factory manufacturing workwear opens in the Bryansk region
26 / 08 / 2016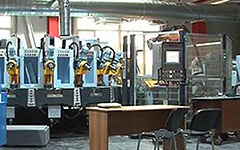 A new company in the textile industry – a large clothing and footwear factory manufacturing workwear will operate in Pogar of the Bryansk Region. The opening of the first workshop is scheduled for September.

According to the regional press, the new factory opens on the basis of already existing small sewing shop. The factory specializes in manufacture of working clothes and footwear.

According to Bryansk Novosti, it is planned to increase the work load of the factory: about 600 people will work on a double-shift basis that is 12 times more than now.

Building of the factory is nearly completed. The construction is to be finished by March 2018.
---