Best traditions of the Russian machine building industry. Inlegmash welcomes Mostochlegmash!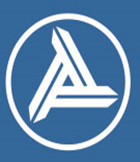 Mostochlegmash, the largest in Russia and the CIS manufacturer of accessories and parts for knitting and textile equipment and for production of nonwovens, will participate in the Inlegmash exhibition.
Mostochlegmash manufactures products for machinery made in Russia and other countries, e.g. Germany, Italy, England, Spain, Czechia, Switzerland, India etc.
Company main products:
needles and sinker products (knotters, sinkers, pattern selectors, sliders, stich transfer points, reeds, hooks) for knitting equipment, e.g., circular knitting, warp knitting and flat knitting machines; hosiery and handwear machinery;
needles for sewing-knitting and needle felting machines;
droppers, knotters, zipper sliders, combing needles, hooks, reeds and others for weaving and spinning;
all-steel pins.
The product range is very broad; it amounts to about 2,000 items and permanently broadens according to the latest market trends. Mostochlegmash actively develops and masters new high tech products.
Visit our company stand No.3H50 at Inlegmash 2017!
---