Made in Russia – Sirenko Textile Machinery – for the first time at Inlegmash exhibition
Debutant of the Inlegmash 2017 International Exhibition for Equipment and Technologies in the Light Industry, Sirenko Textile Machinery evolved from the machine-assembling site of a cord-manufacturing factory in Chelyabinsk. The company produces the equipment which makes for maintenance cost reduction as well as boosts convenience and speed of work of operators and machines.
The producer will showcase the following equipment: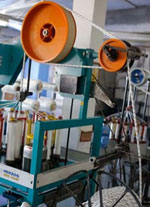 Small cable coiling machine BM
The machine is intended for rope and cable coiling at the roller delivery. It is designed for the 115th class machines. It can be modified for other braiding equipment. It is equipped with the chain drive.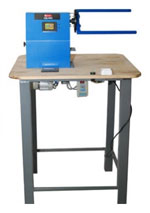 Winding-rewinding machine MFS-1
The machine provides for rewinding and winding rope and ribbon products in hanks and pieces of various length. Replaceable accessories make it possible to wind cordage on rectangular cardboard shapes.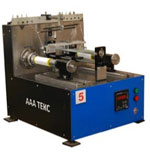 Coil Winding Machine
The machine is perfect for winding thread to flange coils. Accessory equipment: for cord braiding and ribbon braiding machines. Provides for winding of 5-10 braiding machines. The design of the machine makes for using coils of various sizes.
We welcome participants and visitors of the exhibition at the booth No. 3E52 from February 20 to February 22 in pavilion No. 3.
---